AirAsia Berhad is commonly known as AirAsia and is of Malaysian origin. It is associated with the airline industry and deals in air-travel carriers. The company was founded in the year 1993 but was able to start its operations from the year 1996 16th November. AirAsia is a subsidiary of its parent company Tune Group and has positioned itself as a force to reckon with in Asian region. It faces competition from
Product in the Marketing mix of AirAsia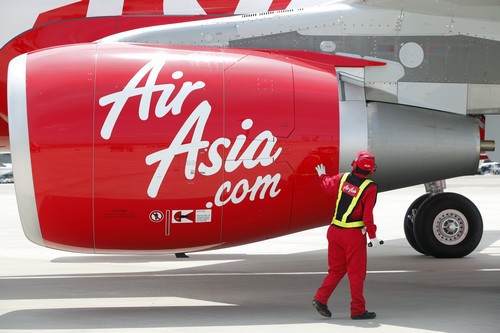 AirAsia has the distinction of being the largest airline in terms of destinations and fleet size in its home country Malaysia. It operates both international and domestic flights with help of its affiliated airlines AirAsia India, Philippines AirAsia, Indonesia AirAsia, Thai AirAsia and AirAsia X to deal with long-hauling routes.
The company has a current fleet of ninety-two aircraft that include Airbus A321neo, Airbus A320neo and Airbus A320-200. AirAsia is focussed on offering competent services, comfortable settings, reasonably priced tickets, frequent flights and point-to-point reliable connectivity to its passengers. Over the years it has enhanced its services and products to maintain customer loyalty.
Its services include
Destination highlights
Customized travel
Low-fare finder
Flight booking
Self-connect flights
Fly-thru flights
Fly-direct flight
City and Island transfers
In-flight comforts
Travel insurance
Bus ticketing at Malaysia airport only
Tune-talk sim card at Malaysia only
Place in the Marketing mix of AirAsia
AirAsia has an international presence that includes flights to more than twenty-five countries via nearly one hundred and sixty-five destinations. It started its operations from Malaysia and spread its presence to several Asian countries like India, Thailand and Singapore.
AirAsia has its headquarters based at Kuala Lumpur in Malaysia and its registered office at Petaling Jaya in Selangor. The main hub of AirAsia is Kila2 at Kuala Lumpur International Airport situated in Sepang, Malaysia with secondary hubs at Langkawi International Airport, Senai International Airport, Kuching International Airport, Penang International Airport and Kota Kinabalu International Airport.
AirAsia has a massive operational route as it offers flights at national and international levels. It has set up a strong distributional channel that helps in offering its products and services easily to its passengers. The network includes multiple sources of ticket reservation, funding and related services.
AirAsia operates through its official website that offers several privileges and services to help its passengers. It uploads important information on its website and sends related information via SMS to its passengers on mobile informing them about the status of their tickets. AirAsia offers facilities such as web check-in, mobile check-in and kiosk check-in to its passengers.
The company offers several payment options to suit individual needs like the debit card, credit card, online payment, cash payment or payment through the mobile app. The airline tickets can easily be purchased via its sales office owned and managed by the company and it is sales centres that are handled by authorized agents. It also has tie-ups with other ticket agents and e-platforms from where it is easy to buy a ticket.
Price in the Marketing mix of AirAsia
Air Asia is a low-cost carrier and operates at one of the minimum unit-cost of 0,023 US$/available seat km and has the aircraft utilization average rate of 13 hours/day. The company posted its revenues and net income for the first three quarters in the fiscal year 2016 at RM 5.01 billion and RM 1.574 billion respectively.
Air Asia has maintained its position of no-frills airline and has targeted lower-middle and middle-class section of society as its target customers. It faces stiff competition in airline sector and has decided to adopt a competitive pricing policy that will keep its product prices at reasonable and affordable rates. It will also help in dealing with rival airlines as its prices are less compared to other airlines and moreover it offers more benefits.
AirAsia has decided to adopt anchor pricing policy that creates a base price for every operation under its umbrella. It has kept the rates of tickets at the minimum level and offered better services. This nudges the passengers in at least thinking about AirAsia and then purchasing its ticket because in comparison with other airlines it obviously offers lower prices. Ticket prices under this scheme are determined by several factors like load factors, travel class, date of travelling and competitors prices. AirAsia offers incentives, discounts several privileges to attract its customers and increase its profitability.
Promotions in the Marketing mix of AirAsia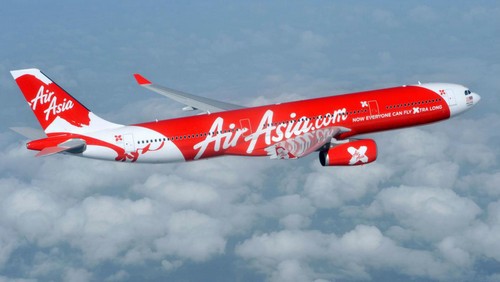 AirAsia has established itself as a brand with credible performances. It is an important player in airlines sector and has adopted several marketing policies to uphold its passenger's interest. The company advertises via print media through print ads on billboards.
In order to build customer value, the company has taken a successful step via The Big Loyalty Programme. This highly acclaimed campaign allows privileged passengers to earn points for each and every transaction they carry out. The points can be redeemed against free air tickets during next travel. The company also informs its passengers of new offerings, their travel arrangements and related information, incentives and changes via emails and SMS.
As part of promotional activities, cheap tickets of several destinations are offered to create a buzz around its airlines. For instance, recently AirAsia offered direct flights between Surat and Bengaluru starting at RS 3,999 only as part of its summer sale campaign. Other domestic flights at Rs 1,399 only under this scheme runs from Bhubaneswar to Kolkata, Kochi to Bengaluru, Ranchi to Kolkata, Chennai to Bengaluru, Hyderabad to Bengaluru and Kolkata to Ranchi. It is also offering tickets of international flights under its summer sale program but with certain conditions.
The airline provides several privileges to its passengers Like the Red Carpet treatment which includes buggy service, priority baggage tags, priority boarding, priority check-in, lounge access and security clearance.
It has entered into various sponsorship deals and sponsors Queens Park Rangers, Singapore National Football Team and Malaysia National Football, Team. AirAsia has been the recipient of recognition and awards including Best Low-Cost Carrier in International travel for consecutive nine years. The company tagline is Now Everyone Can Fly.
Latest posts by Hitesh Bhasin
(see all)
Related Post